Dota Pro Circuit DPC CN 2021/2022 Tour 1: Regional Finals – Breakdown
Bet live on %tournament% with GG.bet Dota 2
Why Regional Finals?
After the bad news of the cancellation of the Winter Major, which was going to be held in conclusion of the first Regional League of the Dota Pro Circuit, disappointment was huge. Everything and everyone was ready for the Major, and the excitement to finally see the teams from all six Regions compete against each other was palpable. On January 12, Valve published the famous blog post stating their final decision of being forced to cancel the Winter Major. The reasons cited were, as all of us could already imagine, the discovery and spread of new strains of COVID and the resulting increase of travel restrictions.
However, luckily there is still a connection between the game producer, aka Valve, and the community. Following feedback from fans and teams, a little more than a week later Valve found a solution. Not the perfect one, as everyone was eager to finally take part in, or watch, a real Major, as it was before the pandemic, but still a good compromise. With the January 22 update, Valve announced that, following multiple discussions with teams and tournament organizers, six Regional Finals will be held in a place of the Winter Major.
How Are Regional Finals Organised?
The regional schedule, according to the new dispositions, is as follows:
Feb 11-13, 2023: Western Europe, South East Asia, South America
Feb 18-20, 2023: China, Eastern Europe, North America
As you know, Majors, according to the rules of the 2021/2022 DPC Season, have a prize pool of $500,000 and grant 3500/2700/1900 DPC points to 1st, 2nd and 3rd place respectively. Since Regional Finals are different, because they are held in all six regions, the price pool and DPC points distribution has been changed.
1st place: $50,000 + 250 DPC points.
2nd place: $25,000 + 130 DPC points.
3rd place: $15,000
4th place: $10,000
The problem emerging from such a distribution concerns the fact that eventually, at the end of the Regional Finals, each region would have earned the same number of points towards qualification for The International. Therefore, the format of TI11 Qualifiers has been revisited as well. Let's see how.
New Rules for the Road to The International 11
To balance the potential discrepancies given the absence of the first Major, as we said Valve made some changes to the rules in light of TI11 qualification. As originally stated at the beginning of this season, the top teams from each of the six regions will qualify to The International. However, according to the new rules decided by Valve, now 2nd and 3rd place from each region's qualifiers will then compete in a LAN event, shortly after Qualifiers and before TI. Out of those 12 teams, 1st and 2nd place will qualify for TI.
As you can tell, in this iteration of The International there will be more teams qualifying for it. Therefore, TI11 group stage will feature two groups of 10 teams. Four out of these twelve will be eliminated, thus the main event will carry out as usual.
Regional Finals in China
Teams Taking Part
Let's turn now to some analysis of the CN Regional Finals. As for all other regions, four are the teams invited, and they all come from the DPC CN 2021/2022 Tour 1: Division I. These are:
PSG.LGD (Ame, NothingToSay, Faith_bian, XinQ, y'), with a score of 7 – 0 (14 – 3)
Team Aster (Monet, Ori, Xxs, BoBoKa, 皮球), with a score of 5 – 2 (12 – 4)
Royal Never Give Up (圣子华炼, Somnus, Chalice, FelixCiaoBa, xNova), with a score of 5 – 2 (11 – 7)
EHOME (shiro, 7e, zeal, planet, zzq), with a score of 4 – 3 (10 – 8)
Vici Gaming, LBZS, Invictus Gaming and Phoenix Gaming, unfortunately, did not make it to the Finals.
Tournament Format, Schedule, and Results
The Finals are organized in a double-elimination bracket, meaning that there are both the upper and the lower bracket. All four teams begin their journey in the upper bracket, and the losers of each series will go down to the lower bracket. Upper and lower bracket will then hold their respective final, and merge again in the Grand Final, in which the winner will be decided.
The following is a scheme detailing the precise date and time of all the CN encounters.
| Bracket | Teams playing | Date | Time |
| --- | --- | --- | --- |
| Upper Bracket Round 1 | PSG.LGD vs EHOME | February 18, 2023 | 07:00 CET (UTC + 1) |
| Upper Bracket Round 1 | Team Aster vs Royal Never Give Up | February 18, 2023 | 10:00 CET (UTC + 1) |
| Lower Bracket Round 1 | Loser of *PSG.LGD vs EHOME* vs loser of *Aster vs RNG* | February 19, 2023 | 07:00 CET (UTC + 1) |
| Upper Bracket Final | Winners of Upper Bracket Round 1 | February 19, 2023 | 10:00 CET (UTC + 1) |
| Lower Bracket Final | Winners of Lower Bracket Round 1 | February 20, 2023 | 07:00 CET (UTC + 1) |
| Grand Final | Winners of Upper and Lower Bracket Final | February 20, 2023 | 10:00 CET (UTC + 1) |
Additional information on CN Regional Finals
The event is run by Perfect World, Valve's Chinese partner as the publisher of Dota 2 in China and the biggest tournament organizer in the region. As you can see by the chart above, it will run from February 18 to 20. It will be completely online, following recent COVID regulations, and played in the latest version 7.30e. All matches are Best of 3, except for the Grand Final (Bo5). Being an official Valve tournament, it has official Twitch and YouTube streams in two languages, apart from Chinese coverage in Chinese streaming platforms. You don't have to be a Twitch user or subscriber in order to watch all the games.
For more information, including the best reputable and safe gambling sites to place your bets on the games, we suggest you check Dota2Bets out: dota2-bets.net/dpc-cn-2021-2022-tour-1/.
Bet Live on Dota 2
22:42 UTC
07/12/2023
Mad Dogs League
Prime Legion
VS
Moonlight Wispers
23:22 UTC
07/12/2023
Space Dota 2 League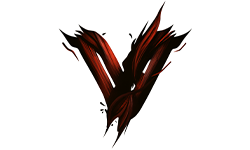 Vitality Warriors
VS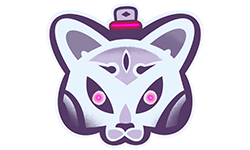 Silent killer