Dota Pro Circuit DPC SEA 2021/2022 Tour 1: Regional Finals: Overview
Bet live on %tournament% with GG.bet Dota 2
The Dota Pro Circuit (DPC) is a professional tournament format system for the game Dota 2, which is a competitive five-on-five game. Valve, the game's developer, launched it in 2017 to select which teams are qualified for a direct invitation to The International, Dota 2's top annual competition. The DPC replaced the previous Dota Major Championship series (2015–2016), which was criticized for Valve's unpredictability and lack of transparency when awarding The International invitations.
A "Major" in the Dota Pro Circuit is a sponsored Dota 2 event comprising two teams from North America, South America, Southeast Asia, China, Europe, and the Commonwealth of Independent States (CIS), a minimum prize pool of $500,000 (to which Valve contributes $500,000), and LAN finals. In addition, there is a "Minor" championship tier that follows the same criteria but has a $150,000 minimum prize money.
The Dota Pro Circuit DPC SEA 2021/2022 Tour 1: Regional Finals is a major and the continuation of The DPC 2021-2022 Winter Tour Regional Finals, where Valve canceled it last January due to hectic requirements, problems, and issues on scheduling a proper LAN event. And after such delays, they made alternatives in pursuing the event through running six Regional Finals tournaments.
The DPC Regional Finals for 2021-2022 will be held over two weekends, with three regions competing on February 11-13 and the remaining three on February 18-20. The top four teams from each region will compete in a double-elimination tournament with a prize fund of $100,000.
More so, the Dota Pro Circuit DPC SEA 2021/2022 Tour 1: Regional Finals is one of the hyped tournaments in the region, as fans always love to watch classic matches against their favorite teams. It is also a promising major event as there are lineup changes on most teams participating. And each is capable of defeating the others. In short, any team can win the tournament and claim the $50,000 and 250 DPC points.
More About Dota Pro Circuit DPC SEA 2021/2022 Tour 1: Regional Finals
Participating Teams
The Southeast Asia region is one of the most respected communities in Dota 2, not only because of the fanbase and the percentage of players who play the game every day but also the number of competitive teams in the region.
| Teams | Players |
| --- | --- |
| BOOM Esports | JaCkky, Yopaj, Fbz, TIMS, skem |
| Fnatic | Raven, Armel, Jabz, Dj, Jaunuel |
| T1 | Gabbi, Karl, Kuku, Xepher, Whitemon |
| Team SMG | MidOne, MooN, Raging Potato, ah fu, Roddgee |
Team Profile
BOOM Esports
BOOM Esports, famously known as BOOM ID, is a November 2016-founded Esports organization. The organization debuted in Dota 2 on January 30, 2017. It changed its name from BOOM ID to BOOM Esports on September 13, 2019.
Fnatic
Fnatic is a professional gaming team made up of players from all around the world in different Esport games, especially in professional tournaments. In 2006 and 2009, Fnatic received the ESPORTS TEAM OF THE YEAR AWARD. Fnatic Dota 2 is one of the most well-known teams in the Southeast Asian region, having accomplished numerous achievements in the scene.
T1
T1 (previously SK Telecom T1) is a professional esports corporation with South Korean origins. Their Dota 2 lineup is one of the most entertaining to watch because most of the event interviews have made everyone laugh due to their upbeat and carefree personalities.
Team SMG
Team SMG (still moving under gunfire) is an Esports organization created by JJ Lin. They are still considered an underdog team due to the few tournaments in which they have competed, but every one of their games would get anyone excited because of how well they work together and create highlights.
Prize Pool and DPC Distribution
The teams participating in Dota Pro Circuit DPC SEA 2021/2022 Tour 1: Regional Finals battling for DPC points. It is essential to earn DPC points as early as now because usually, there will be only two direct invites from the region for the upcoming The International. Other teams have to play other tournaments or The International wildcard to qualify for the event.
| Place | USD | DPC Points | Team |
| --- | --- | --- | --- |
| 1st Place | $50,000 | 250 | TBD |
| 2nd Place | $25,000 | 130 | TBD |
| 3rd Place | $15,000 | N/A | TBD |
| 4th Place | $10,000 | N/A | Fnatic |
Tournament Format
The participating teams are the top four of DPC SEA 2023/22 Tour 1: Division 1
Double-elimination bracket
All matches are in Best-of-3 (Bo3) except for the Grand Final, which will be played in Best-of-5 (Bo5)
Game Schedules
February 11, 2023
14:05 UTC+8: Boom Esports vs Team SMG
16:40 UTC+8: Fnatic vs T1
February 12, 2023
14:00 UTC+8: TBD vs TBD
16:45 UTC+8: TBD vs TBD
February 13, 2023
13:00 UTC+8: TBD vs TBD
16:00 UTC+8: Grand Finals TBD vs TBD
Broadcast Talent
Host
NatTea (Natalie Mahoney)
Commentators
Mike Le "MLPDota" Phoenix
John Nathan "johnxfire" Fernandez
David "Godz" Parker
Alexandra "Sheepsticked" Roberts
Tournament Predictions
Predicting a team to win in major or minor tournaments in the Southeast Asia region is one of the difficult things to do. There's no dominant team in SEA as everyone is skilled and has the talents to level with each other. Each has different playstyles, hero pool, skills, and strategies in winning a game or the whole DPC SEA 2021/2022 Tour 1: Regional Finals.
Based on the recent DPC SEA 2021/22 Tour 1: Division 1, most fans predict that BOOM Esports will win the tournament because of their consistency and unpredicted draft in every match they have played with other teams. Some fans and critics would say that Fnatic would also have a shot to be the 1st place of Dota Pro Circuit DPC SEA 2021/2022 Tour 1: Regional Finals because of the undeniable connection of Armel, Raven, and Dj.
But again, others would say that T1 will always prevail, especially the addition of Gabbi, former TNC and Talon Esports player, would likely make a substantial change in the organization and provide the skills and talents they need to win the whole tournament. However, each team has its limits and weaknesses. Thus, it depends on how they play and prioritize winning.
Bet Live on Dota 2
04:10 UTC
28/09/2023
Ancients League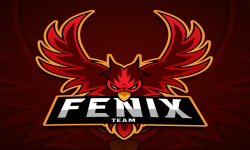 FenixTeam
VS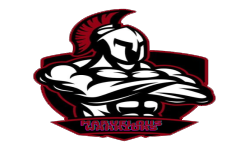 Marvelous Warriors